Building a Better World
Mission
We invest in innovative solutions to some of the world's most pressing humanitarian and economic challenges. When crisis hits, we strive for immediate action. But we also believe in trying to prevent a crisis before it happens or expands.
Working with people on the ground, we're always willing to try new approaches. Our goal is lasting and measurable impact – to help people build and re-build their lives, support and protect their families, often while they are living through a humanitarian crisis.
We bring a global, local, and entrepreneurial perspective to philanthropy, whether it be assisting a family fleeing a war zone, farmers in El Salvador trying to get a better return on what they grow, or someone who is homeless in Vancouver. With our agents, we have successfully catalyzed innovative programs in poverty alleviation and job creation, ensured quick responses to humanitarian crises, and invested in long-term strategies and research into conflict prevention.
When our programs and innovations succeed – thanks to our partners and volunteers – nothing makes us happier than scaling and sharing these solutions. It's all about building a better world.
Where We Help
About the Founder: Frank Giustra
Mr. Giustra is CEO of the Fiore Group, which manages a broad portfolio of private equity investments in private and public companies, specializing in food and lifestyle, art and entertainment, technology, and natural resources. Mr. Giustra's entrepreneurial success includes founding Lionsgate Entertainment, now one of the world's largest independent film companies, and being an investor in Thunderbird Entertainment, a company focused on content and distribution in the television and film sector. In 2014, he founded Fiore Music and Westsonic Music Inc., and he actively composes lyrics for songs in all genres.
Mr. Giustra brings his entrepreneurial approach to philanthropy to pilot new ideas and innovations that can be scaled and shared to prevent conflict, alleviate poverty and help people in humanitarian crises. He devotes time to a variety of causes on a local and global level. Most recently, his family foundation (formerly called the Radcliffe Foundation) has become actively involved in the refugee crisis by providing humanitarian aid in Greece and Turkey. The Giustra Foundation is also a founding partner in the Global Refugee Sponsorship Initiative.
In 2007, Mr. Giustra and former President Bill Clinton launched the Clinton Giustra Enterprise Partnership. Now called Acceso, it brings entrepreneurial solutions to global poverty and operates charitable enterprises in Colombia, El Salvador and Haiti.
In March 2020, Mr. Giustra was named co-chair of the International Crisis Group and has been an active Board Trustee since 2005. International Crisis Group is a widely recognized independent, non-partisan source of analysis and advice for policymakers on the prevention and resolution of deadly conflict.
Mr. Giustra sits on a variety of private and public boards.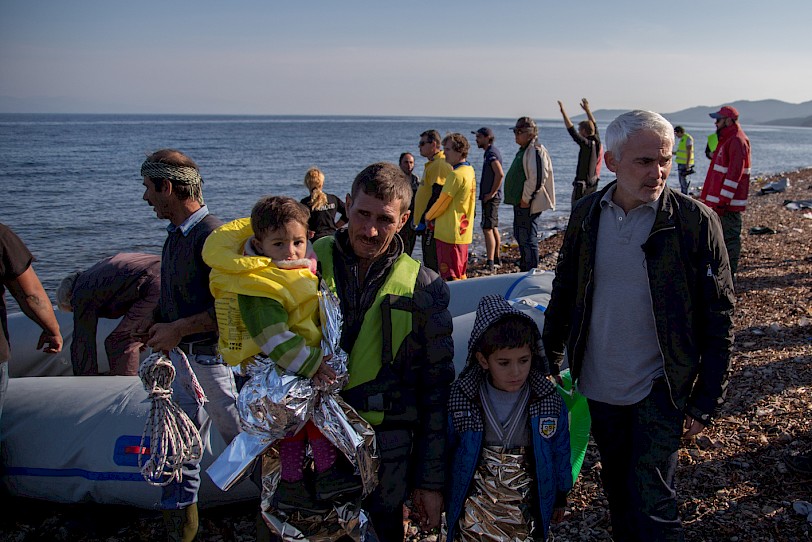 Contact Us