Canadian Refugee Initiatives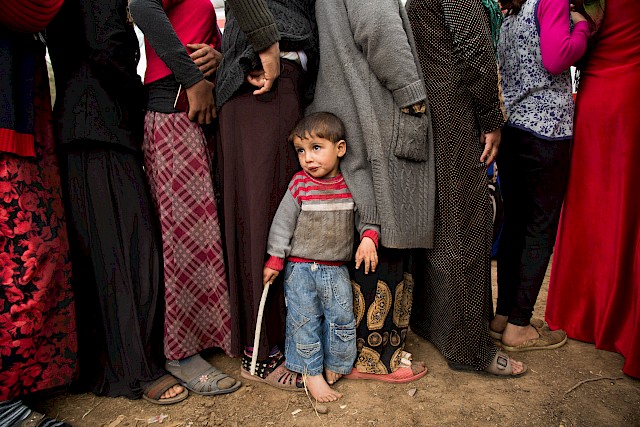 Humanitarian Assistance
The Giustra Foundation has taken a broad perspective on the refugee crisis, with programs that reach from Canada to countries where the humanitarian need is acute.
Here at home, the Foundation acted quickly alongside equally motivated agents to make sure hundreds of unused private sponsorship spaces were filled before they disappeared at the end of 2018. Our combined efforts and quick action, which is a major part of the Foundation's philosophy, saw 685 refugees – 175 refugee families – settled in 49 Canadian cities and towns in a matter of months.
The Giustra Foundation is a founding partner in the Global Refugee Sponsorship Initiative (GRSI) – along with the Government of Canada, UNHCR, Open Society Foundations and the University of Ottawa Refugee Hub. GRSI's mandate is to export and implement Canadian's successful private sponsorship model to countries around the world – a model that allows private citizens to adopt refugees. GRSI is actively supporting the UK, New Zealand, Argentina, Ireland, Germany, and Spain with design and implementation. They are also engaged with 20 other countries.

Global Refugee Sponsorship Initiative: refugeesponsorship.org
Canadians have a long tradition of welcoming refugees to Canada through sponsorship. For refugees it amounts to a lifeline. With doors closing around the world on refugees, as UNHCR – the UN Refugee Agency – who identify the refugees ultimately admitted through Canada's BVOR program, we are only too well aware of how every resettlement space makes a difference. This also makes a difference in the lives of Canadians who welcome them. A win-win that was made possible by the generous funding provided by donors to the Fund – in practical terms, they helped save lives. 

– Jean-Nicolas Beuze, Representative in Canada, United Nations High Commissioner for Refugees